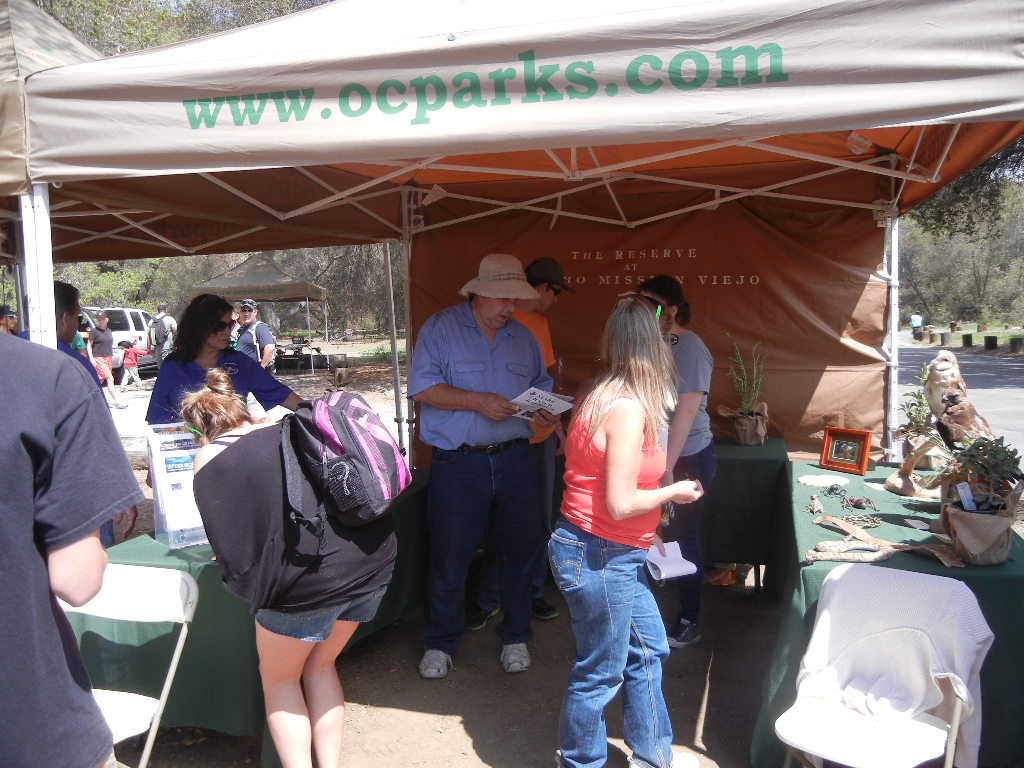 March and April 2014 Outreach Events
This past March and April have been extremely busy with outreach events for The Reserve.  We participated in many events including Swallows Day in San Juan Capistrano, Panhe at San Onofre State Beach, Adventure Day at Caspers Park, Santiago Canyon College's Family Science Fair, OC Fair's Imaginology, San Clemente's Arbor Day and the Children's Water Festival at UCI. Over all we spoke to over 4000 people and handed out hundreds of event and program flyers.
Community outreach is an important component in the Reserve's Mission. It is a way to get the word out and raise environmental awareness and understanding by informing and educating community members. The public also enjoys meeting our animal ambassadors Rosy, the Rosy Boa Snake and Velvet, the tarantula.  We are only able to participate in these events with the help of our wonderful volunteers. Thank you to all of you who came and spent time with us.