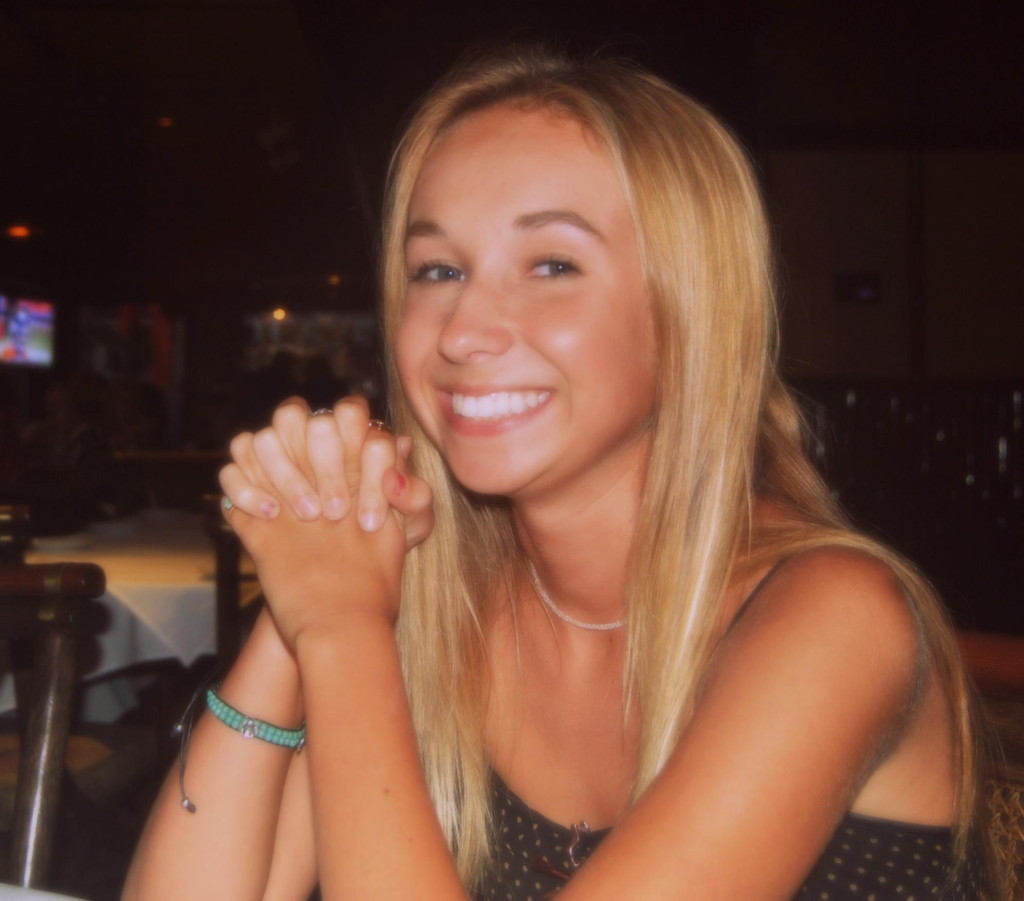 Volunteers make a huge difference. Among our wonderful volunteers who demonstrate outstanding volunteer efforts and who contribute to the success of The Reserve, is high school senior, Jowelle Long. We welcome this opportunity to honor Jowelle. Her dedication, skills, time and energy are making a positive impact in many areas of The Reserve. She spends nearly every other Thursday helping us in the office with her creativity with arts and crafts, filing, data entry and so much more. Her efforts also include helping out with trail clearing and community outreach events. She is a hard working volunteer with a great attitude and it is a privilege to have Jowelle as part of The Reserve's volunteer team.
A LITTLE Q & A with Jowelle:
Q:  Why did you want to volunteer for the Reserve?
A:  I first became interested in volunteering for the Reserve when I realized that I want to eventually have a career dealing with the environment, so I found a website with a bunch of volunteer opportunities and got involved.
Q: What is your favorite aspect about volunteering for The Reserve? Why?
A: My favorite aspect about volunteering is participating in some of the events the Reserve offers. I think that it's really cool The Reserve puts on events that are relevant to the natural beauty of where we live.
Q:  Can you give us any background about yourself that you'd like to share. (Places you've lived, travelled to, etc.)
A:  I've lived in Mission Viejo, CA my entire life and have never left the country; however, my goal is to travel the world very soon. I love the ocean and I aspire to live close to it throughout my life. I think it'd be really cool to live in Hawaii, Brazil or Australia because I love warm weather and tropical climates! .
Q:  What are you passionate about?
A:  I'm passionate about creativity and engaging in something that is truly meaningful to me.
Q:  What is your favorite plant or animal that you've gotten to know at The Reserve? Why?
A:  My favorite animal that I've gotten to know is Rosy. I've never really been too keen with snakes, but at one volunteering event I had to hold her for a long time. It was actually kind of fun to have her slither up my arm, she made me get over my minor fear of snakes
Q:  What is the best thing that has happened to you as a volunteer with the Reserve?
A:  I think the best thing that's happened to me as a volunteer with The Reserve is discovering how beautiful Southern California is. I had no idea such places existed, so roughly sculpted and beautiful. Working with wildlife has offered me new views to natural wonders and caused me to gain a lot more respect for nature. Being a volunteer here has made me a more aware with protecting wildlife and just being able to learn more about environmental issues.
Q:  What is your favorite quote?
A:  "Stay close to anything that makes you glad you are alive" – Hafiz.
Q:  What are your wishes for The Reserve?
A:  My wish is that all wildlife be safe and happy in their homes and that all those working hard to protect The Reserve be given the strength and wisdom to continue their work.
Q:  What new things have you learned while volunteering with The Reserve?
A:  It has made me more aware and appreciative of my current surroundings and has made me think of the daily things I can do make less of an impact on the environment.
Thanks Jowelle for making a difference at The Reserve!