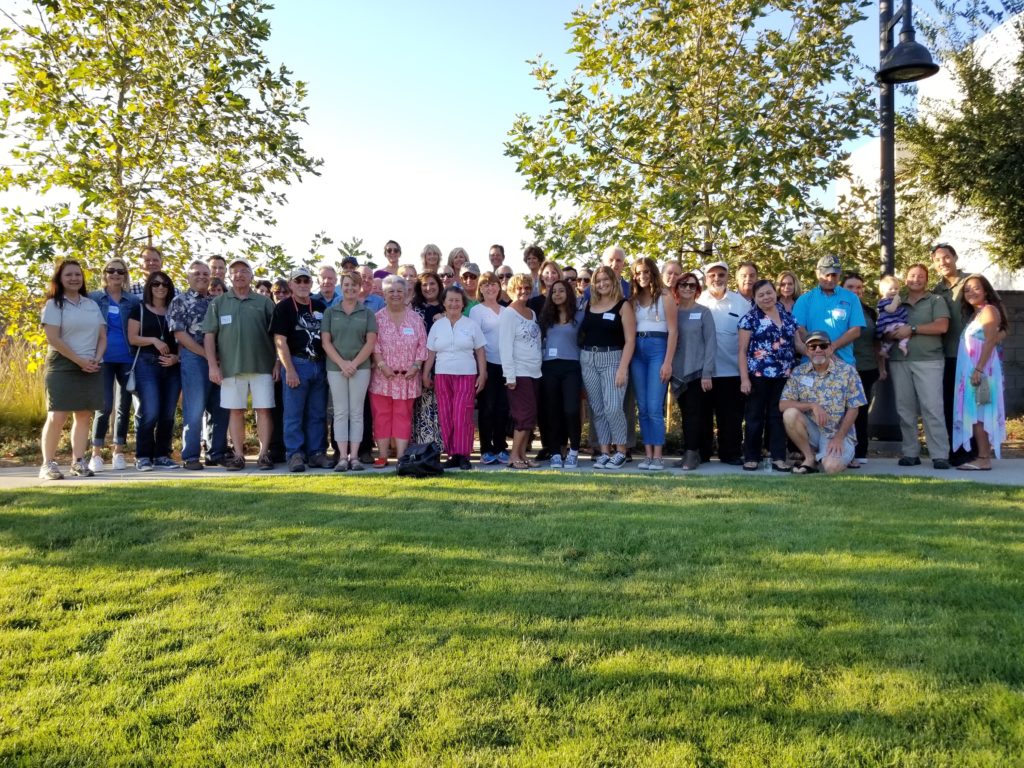 2018 Volunteer & Partner Appreciation Dinner
September 29, 2018: On Saturday, we hosted our annual Volunteer & Partner Appreciation Dinner at the beautiful Hangout in Rancho Mission Viejo. The evening was dedicated to celebrating our instrumental volunteers and wonderful partners whose time and dedication sustain The Reserve. In the warmth of the late afternoon, we enjoyed a hearty meal, tasty treats, well-deserved awards and great connections. Learn more about our volunteer program by visiting: rmvreserve.org/get-involved/volunteer
A HUGE THANK YOU TO THE SPONSORS OF THIS EVENT!
Thank you to Rancho MMC for reservation of the lovely venue.
Thank you to the Starbucks at Sendero Marketplace for the donation of a coffee pot.
Thank you to Tree of Life Nursery for the donation of our gorgeous flower centerpieces.