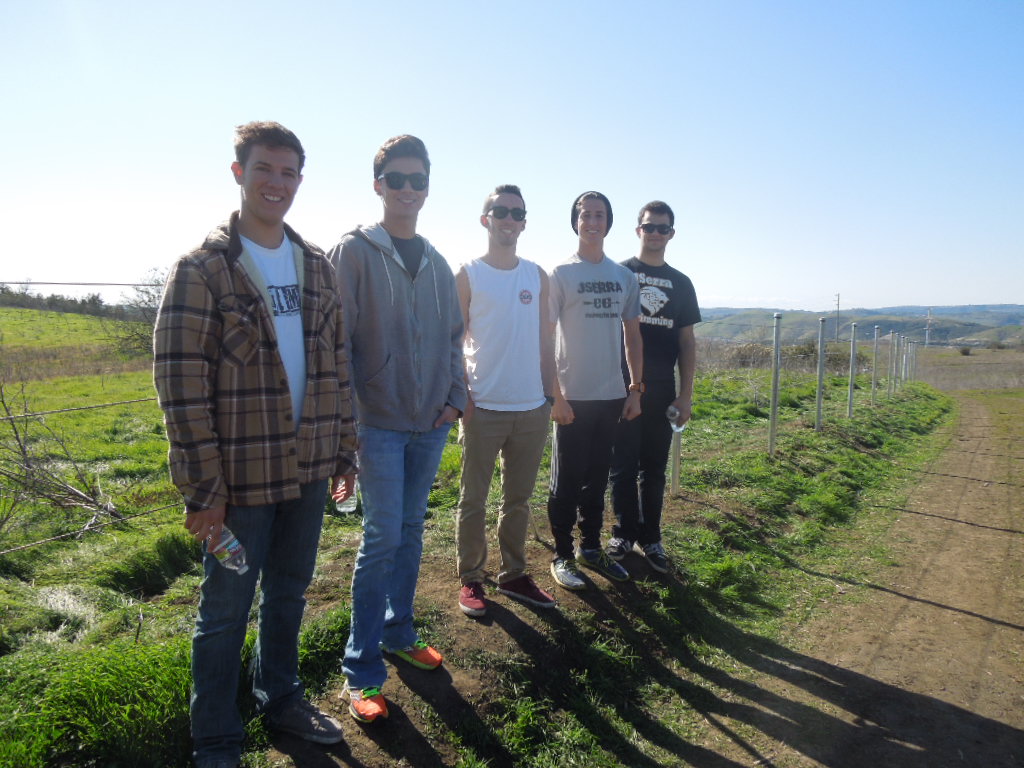 Eagle Scout Project in Ladera Open Space
During a beautiful, and very chilly, weekend in January, the Ladera Open Space was the lucky recipient of an additional cable fence, thanks to an Eagle Scout Project by Scout Andrew Wasilewski from Troop 724.  This 17-year-old Scout planned, organized, managed and built the 115 foot cable fence, which will be an important part in the effort to protect a very special area.  The Reserve wishes to thank Andrew – and his crew of eight enthusiastic volunteers – which included family, friends, and scouts – for a job well done.
With two Eagle Scout projects now completed there is 230 feet of cable fencing already built along this Ladera Open Space trail. With one more Eagle Scout project to go, this fence will be a total of 345 feet! That goes a looong way in protecting a very unique feature of this beautiful open space area.