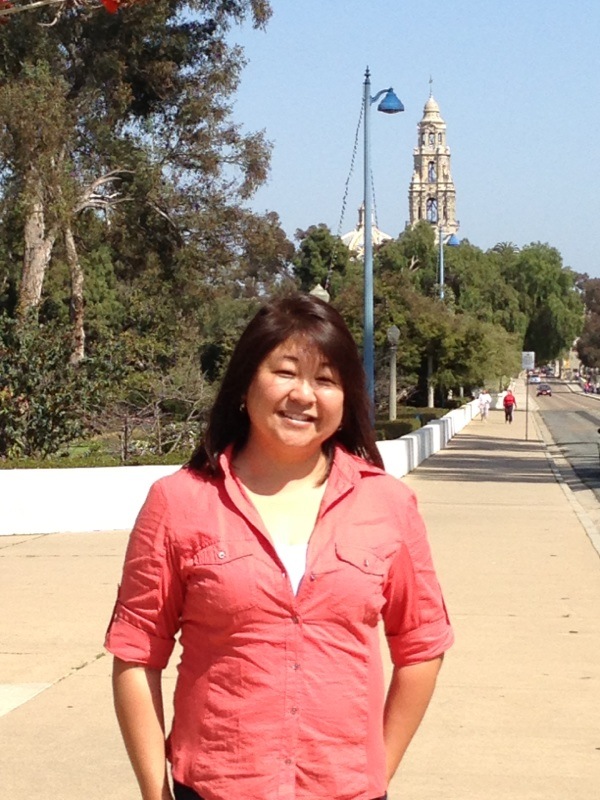 Volunteers make a difference. Among our wonderful volunteers who demonstrate outstanding volunteer efforts and who contribute to the success of The Reserve, is Candace Imada. We welcome this opportunity to honor Candace. Her dedication, skills, time and energy are making a positive impact in many areas of The Reserve. She spends Wednesday afternoons putting her organizational savvy and expertise to use in support of The Reserve's office operations, with many of the tasks requiring attention to detail and advanced computer skills. Her efforts also include helping out with nature walks and community outreach events. She is a hard working volunteer with a great attitude and it is a privilege to have Candace as part of The Reserve's volunteer team.
A LITTLE Q & A with CANDACE:
Q:  Tell me how you first got involved with, and found out about, The Reserve?
A:  A friend invited me as her guest to the Mountain Lion workshop last spring. There, I received information about becoming a volunteer.
Q:  Why did you want to volunteer for the Reserve?
A:  I wanted to volunteer locally and learn more about the local environment/nature.
Q:  What is your favorite Reserve program that you've participated in? Why?
A:  The Birds of Prey demonstration is my favorite. It was such an honor to actually meet/touch the birds and watch them in action.
Q:  What is your favorite aspect about volunteering for The Reserve? Why?
A:  The staff. It is always a pleasure to work with the Reserve staff. They are enthusiastic about what they do and are generous in sharing their knowledge.
Q:  What activities have you participated in at The Reserve as a volunteer? (types of office work, field work, outreach, trail sweep, etc.)
A:  Administrative support, Yoga in Nature Program and at the Ladera Library.
Q:  Can you give us any background about yourself that you'd like to share. (Places you've lived, travelled to, etc.)
A:  I am originally from Hawaii. i moved to Oregon for college. I lived and taught English to middle school students in Japan. I also have traveled throughout Asia and Europe.
Q:  What is your favorite book, movie, food, sports, music, etc.?
A:  I am a Zumba enthusiast and somewhat of a "foodie". I love trying out new restaurants with friends!
Q:  What is your favorite plant or animal that you've gotten to know at The Reserve? Why?
A:  No particular favorite animal, but it is such a joy to be able to see them all in their natural habitat. Each encounter, in itself, is a wonderful experience.
Q:  What is the best thing that has happened to you as a volunteer with the Reserve?
A:  It has opened my eyes to the nature surrounding me.
Q:  What is your favorite Reserve memory?
A:  Working with the children at the Ladera Ranch Library outreach program and seeing how enthusiastic they were to learn about snakes, insects and spiders.
Q:  What are your wishes for The Reserve?
A:  My hope is The Reserve gains more supporters so outreach programs can continue to teach the significance of nature preservation in our community.
Q:  What new things have you learned while volunteering with The Reserve?
A:  It has made me more aware and appreciative of my current surroundings and has made me think of the daily things I can do make less of an impact on the environment.
Thanks Candace for making a difference at The Reserve!