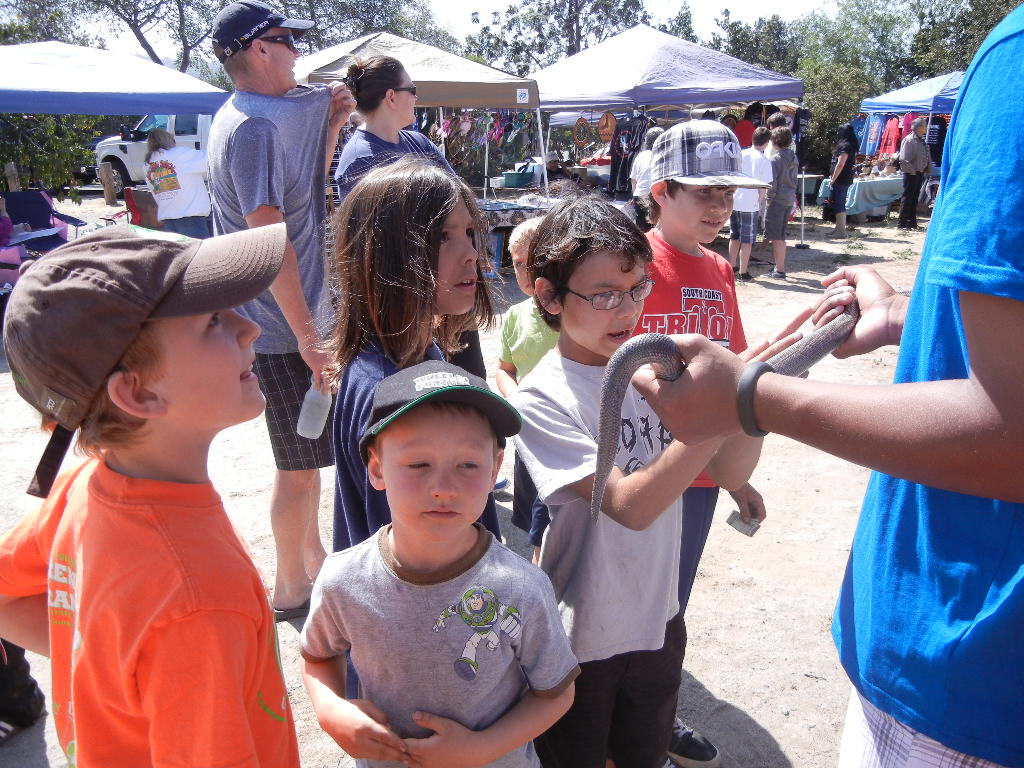 April 21, 2013:  It was a beautiful day for a wonderful event.  Panhe is the 9,000 year old historic village of the Acjachemen/Juaneño people and continues to be a sacred and ceremonial site. Earth Day at Panhe is an environmentally and culturally rich event. There were many ceremonial dancers, singers, musicians and artisans in addition to environmentally educational booths.
We saw many familiar friends in the other booths and talked to hundreds of visitors about our display of native animals and the many wonderful educational opportunities we have to offer on The Reserve.
Six terrific volunteers helped throughout the day to which we are very grateful!  Without the help of these special people we would have been unable to participate.  Thank you, Patti, Grant, Jowelle, Emma, Noel and Kristin!!